The Outpost Origins Scatter - Headquarters set contains a range off pieces to populate the main command area of your tables.

A set of HQ command consoles and chair for building the main control area - don't forget you can mirror them in your slicer for even more variations.

There's a set of holo-tables with swappable planets and moons (and a "Not A moon") as well as a strategic map layout. There's options for LED versions to really make your holo-tables glow. Room is provided for an LED light to be placed inside.

A range of computer servers finishes off the set. These also have an LED version so you can power up the main computers as needed.

The party balloon LED lights you can buy are a nice easy and cheap way to light the LED pieces.
All the files print support free. Just slice, print, paint and play!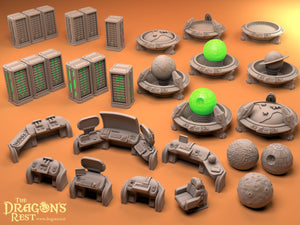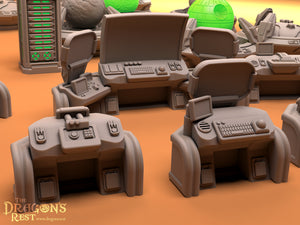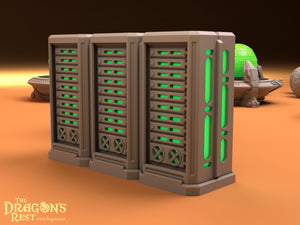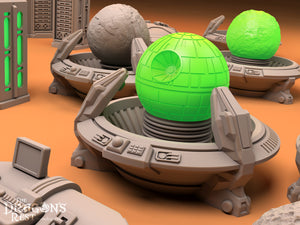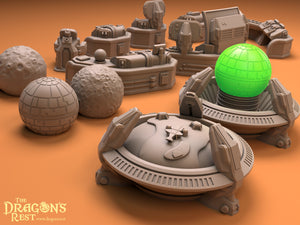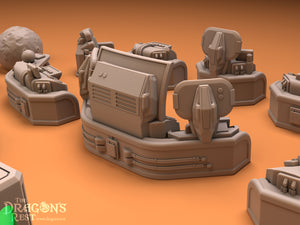 — Some Extras For Your Tabletop? —
---